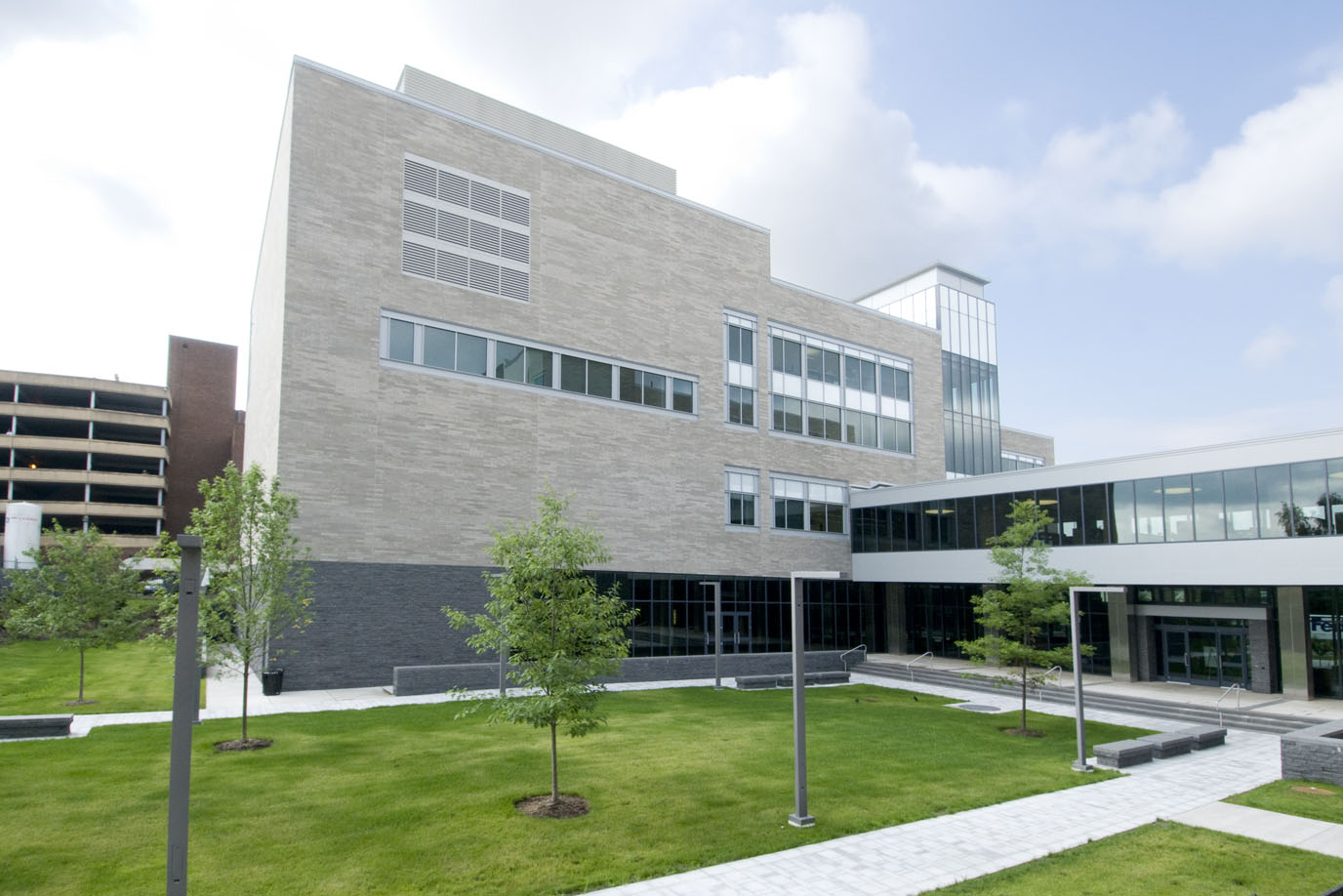 Scope & Size:
Geisinger Commonwealth Medical College (fka TCMC) in Scranton is one of the nation's newest degree-awarding medical colleges and the first of its kind to open in Pennsylvania since 1963. Construction included a new 180,000 square foot medical sciences building featuring state-of-the-art research labs and equipment.
Integration/Services:
NRG North led the successful integration of the facility's building automation systems (BAS), security, lighting, HVAC, and energy monitoring. Geisinger CMC facilities staff can access controls system information 24/7 locally as well as remotely through a custom, sophisticated front-end system and Web portal.
Geisinger CMC Featured Products & Technology:
• I/A Series Building Automation System
• Continuum Card Access System
• PELCO CCTV System
• Clipsal Low Voltage Lighting System
• Square D Variable Frequency Drives
• Square D Electrical Gear
• Square D Powerlink System
• Square D Powerlogic System
• Square D Electrical Metering
• Integration to Pheonix Lab Control Systems
• Integration to Aircuity Monitoring System
• Integration of Audio/Visual System
• Interfaced Daylight Harvesting
For more information or to schedule a comprehensive evaluation/audit of your current building and its infrastructure systems, please call 570.374.1933 or E-mail info@nrgnorth.com.