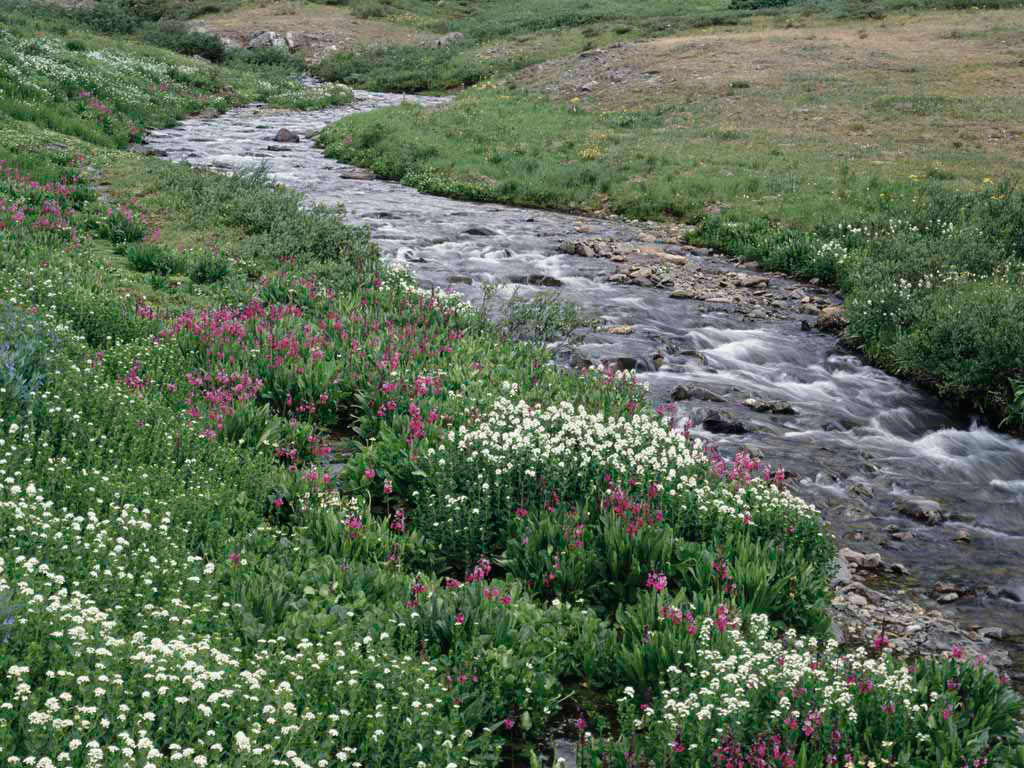 NRG Controls North recognizes that our work, both directly and indirectly, has an impact upon the local, regional, and global environment.  We are pleased that much of our work (in the area of automated building controls systems) inherently reduces the negative impact of our customers upon these environments.  NRG North is committed to reducing as many harmful effects as possible upon the environment, and works to promote the understanding of sustainability in its broadest context.
In light of this, NRG North is committed to reducing both our own environmental footprint, and that of our customers. Our goal to minimize NRG North's negative ecological impact increases future generations' ability to live, work, and play in our shared natural environment, with equal access to clean air, clean water, and natural resources. Although our Green Initiative encompasses everything we do, it has two primary articulable goals: (a) to minimize our impact on the environment and (b) to promote and encourage responsible stewardship toward the environment and its natural resources in all facets of business.
In order to meet the above goals, NRG North will strive to identify and purchase environmentally preferable supplies and services for all our daily operational needs and for company events where economically feasible. Wherever possible we will strive to minimize pollution and waste, conserve energy and water, protect habitat, support renewable energy resources, buy environmentally friendly products, and encourage environmentally preferable transportation. These efforts will extend to contractor and supplier relationships. We will encourage contractors and suppliers serving or otherwise acting on behalf of NRG North to meet our standards of environmental performance. Employee understanding and involvement are essential to the implementation of this environmental policy. Employees at all levels of the company will be involved in supporting our goals. A healthy environment benefits everyone, and our commitment to environmental stewardship will be a long-term one.
NRG North has identified five specific areas for the implementation of our Green Initiative, including:
Education: Due to our unique position in the marketplace (automated building controls) NRG North enjoys the opportunity to assist customers in learning about energy conservation, and the implementation of such programs.  In order to capitalize upon this unique position for the benefit of our shared global environment, NRG North shall develop and/or provide, where possible and feasible, educational materials and programs to be offered to customers to educate them as consumers in effective and practical means of decreasing energy consumption.  NRG North shall further seek to partner with other similar organizations to offer customers, and our own employees, educational and volunteer opportunities that promote energy and natural-resource conservation for both the home and office.
Control Systems (Energy Reduction & Conservation):  Although the issue of becoming ecologically responsible has received much attention in recent years, we are proud of the fact that the core of NRG Controls' industry has, since its inception, been primarily focused upon enabling customers to conserve energy, thus conserving natural resources. NRG North continues to put this issue at the forefront of every project in which it is engaged, and seeks to assist consumers in making the most environmentally sound choices in all controls systems.
Operations: Human activity can have harmful effects on ecological systems, climate and public health.  Given that the core of our mission includes assisting customers with the conservation of resources, NRG North continually examines our own operations to determine how we might lessen negative environmental effects resulting from our business activities.  Such examination has resulted in the successful implementation of the following environmentally friendly business practices A) our ability  to work remotely (thereby decreasing harmful emissions and fuel usage), B) our implementation of a direct point of delivery product application (decreasing need for warehousing and costs associated with the storage of materials), C) the utilization of remote digital storage devices (decreasing energy consumption and traditional storage needs for traditional electronic housings) and, significantly, D) the implementation of virtually every facet of virtual office principles.  We at NRG North are proud of our ability to remain at the very forefront of virtual and remote office applications, and are proud of the decrease of negative environmental factors our company causes upon the environment as a result of these efforts.
Waste Reduction:  NRG North shall seek to decrease our consumption of all resources, including but not limited to paper and office supplies.  Simultaneously we seek to increase our usage of paper, office supplies and other materials that contains recycled content where feasible, and where such materials meet the standards of non-recycled standard products.
Purchasing:  Favor will be given to suppliers who offer environmentally preferable products and who work to exceed their environmental performance expectations. Purchasing preference (whenever feasible) will be given to environmentally preferable products and services of similar quality and price to conventional counterparts. When the greenest option is not available, too costly, or impractical, NRG North may look at how the products are produced, as well as the environmentally and socially responsible management practices of suppliers and producers. The NRG North policy of purchasing environmentally preferable products is one element in our continuing, long-range commitment to the environment. By adopting this policy, we hope to likewise engage the producers and suppliers of office products and services we use to utilize business practices that also reduce their impact on the environment.
For more information or to schedule a comprehensive evaluation/audit of your current building and its infrastructure systems, please call 570.374.1933 or
E-mail info@nrgnorth.com.